The company "I.Symeonidis & SIA OE" was founded in 1976 in Sfendami, Pieria,
by Ilias Symeonidis as a natural development of many years of activity in the industry, there was a succession from his son Iordanis Symeonidis,
being now in active action and the third generation with his sons Elias and Anatolis Symeonidis.
The company is active in trade, processing, standardization of nuts, dried fruits,
cereals and snacks. The current operation of the company takes place in Sfendami, Pieria, in privately owned premises where the factory and storage facilities of the company are located.These include a nut storage, processing and standardization center.
The same area houses hazelnut and almond peeling crushers as well as cold rooms for the maintenance and storage of products.
Our company partners are nuts stores, confectionery workshops, bakeries, supermarkets and representations in the domestic market as well as abroad.
Our Products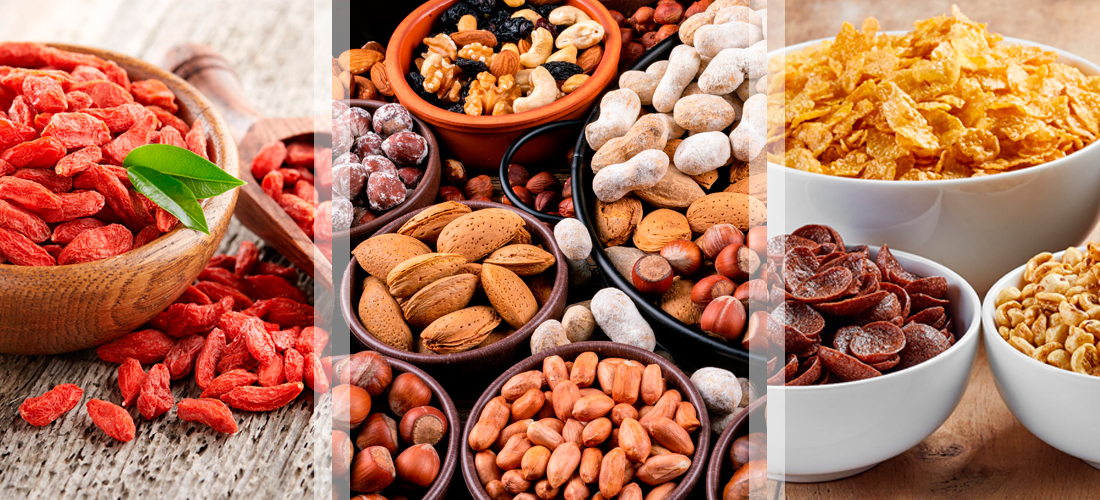 Services

Unpacked
We trade mixed shipments of our entire product range.

Commercial Packaging
There are packages of 500g or 1 kg available. for the fastest service of our customers' needs.

Private Label
Possibility of repackaging based on the demand of each customer.